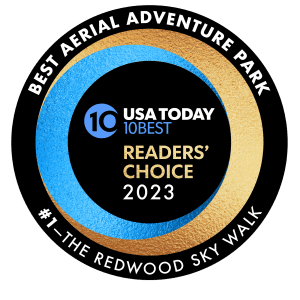 SEE THE FOREST
FROM THE TREES
Voted #1 Aerial Adventure Park in the nation by USA Today Readers!
The Redwood Sky Walk is a self-guided interpretive experience designed to educate, inspire, and delight
visitors. Learn about the rich hidden ecology of the world's tallest trees from an entirely new perspective.

HEIGHT
100 feet above the lush and verdant forest floor, view the canopy and legendary old-growth and mature second-growth redwood trees closer than ever before

LENGTH
As the longest sky walk in the western United States, the Redwood Sky Walk is just under 1/4 mile to the end and back

ACCESSIBILITY
A serene, highly accessible, and completely immersive experience that connects visitors to nature in an exciting and unexpected new way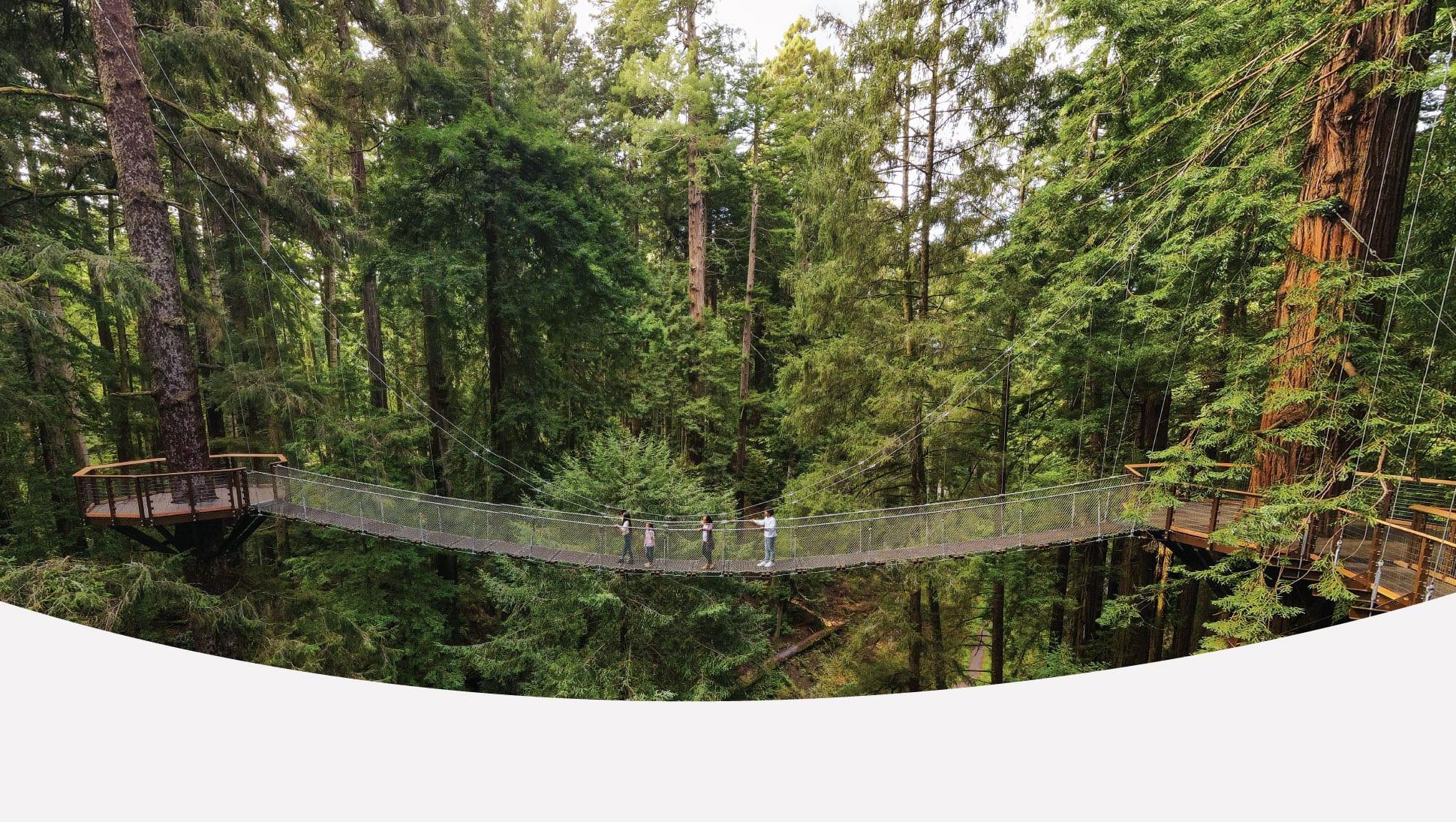 EUREKA, CALIFORNIA
Home to the majority of California's north coast hotels, restaurants, and museums, the City of Eureka is the cultural hub of world-famous Humboldt County.
Tucked away in Eureka's beloved Sequoia Park, the Redwood Sky Walk offers a unique vantage point and a new way to experience the history, nature, wildlife, and diverse ecology of this very special region.
If you're planning to visit from out of town, we encourage you to consider one of our many nearby hotels or alternative lodging locations.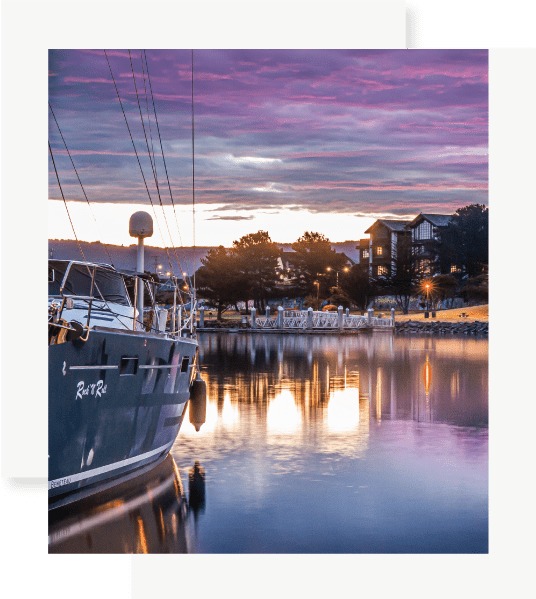 VISITOR EXPERIENCE
GATEWAY & ASCENT RAMP
As you ascend toward the Launch Deck, enjoy interpretive signage that celebrates local redwood history and ecology.
PLATFORMS & BRIDGES
The nine Redwood Sky Walk platforms each offer unique views of forest floor and canopy flora and fauna.
LAUNCH DECK
Your first glimpse of the engineering marvel, notice the interconnected platforms and bridges gently hugging the trees.
ADVENTURE SEGMENT
Feel the incredible height and exposure on the (optional) 369-foot Adventure Segment. *This segment is not fully ADA accessible.
Fun Fact: The ascent ramp is 360 feet, just shy of the height of the tallest known living coastal redwood (~380 feet).